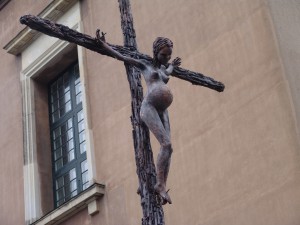 In the name of God is a project launched by Jens Galschiøt depicting a sculpture of a pregnant teenager, created as an indictment against the Church's strict, regressive policy on sex and sexual education.
The sculpture has been exhibited in Copenhagen (Denmark), Nicaragua and Nairobi (Kenya).
Photos
Documents
Videos
Links
In the name of God on Wikipedia
Click here to see more about the project.