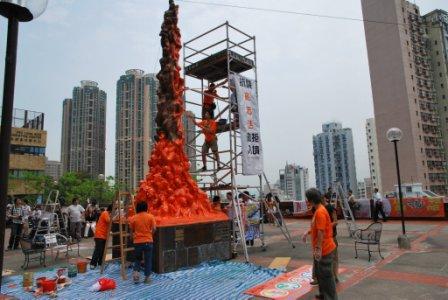 We launched the project, The Color Orange, to highlight human rights violations in China during the Beijing Olympics in August, 2008.
The idea was both sophisticated and simple: We wanted to introduce The Color Orange as a symbol of protest against human rights violations in China. The censorship could ban the use of obvious iconography and symbols used to represent human rights, but the use of The Color Orange could not be banned.
Pictures
See more pictures of the Color Orange project here
Documents
Links
The Color Orange on Wikipedia
The Color Orange webpage
Click here to see more about the project.